A few rules to respect before posting any sales in the Polaroid Passion website :
1) You are on a Polaroid fan website: please propose prices that are in no way pure speculation
2) You're not on Ebay: don't forget to fix a price to your sale, including shipping or not, and not selling to the highest bidder.
3) Sales are no trade fair: the seller fixes its price, please do not discuss this price, even though you find it unfair. For these discussions, use private messaging.
A sale that respects these two rules will be certified and marked « Polaresponsible » !
________________________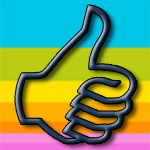 Thanks for your attention.
- Thanks to Bimo for the translation -