Hello,
The Land 250 as other cameras type 100 has two rollers between which the picture goes.
The problem is that as and use, the chemical tends to flow on these famous rolls, and eventually they will lock.
After having wasted several films, I realized the utility to clean.
I took the opportunity to take some pictures:
1) opening of the camera
(Take a hammer just to be credible and frightening, there is no need to force the material)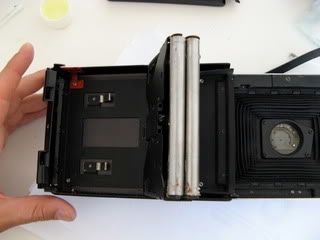 2) It decouples the rolls by pressing the red tab, then pull the block towards you.
3) Boo is all dirty!
Wipe the rollers with a clean damp cloth and dry. Never use alcohol.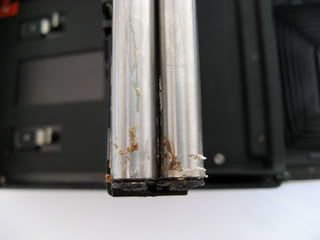 Check properly, it's dirty everywhere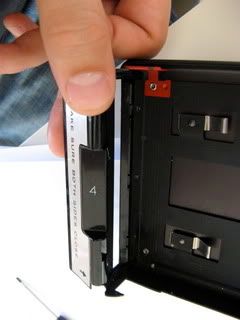 Once it's clean the rollers will be much more flexible and friendly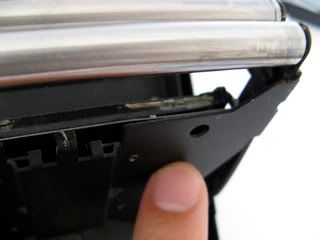 A quick spray of air into the unit to remove dust (Warning not too close-up bullies!).
Feel free to comment on this topic, if you ever have any other ideas.